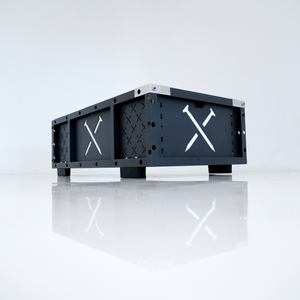 BREAK DOWN THE WEIGHT ROOM WALLS
Bring performance training to where performance is played. 
Whether you are an athlete, fitness enthusiast, or preparing for the front lines, the Not Done Yet BXX is providing what you need to train like the world's best wherever you desire.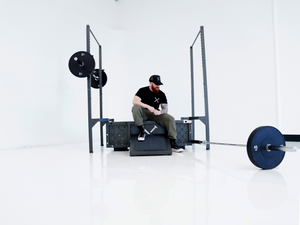 BXX
An all-in-one traveling gym that does not sacrifice your options, and or load, like other modular gym products on the market. Any person from amateur/professional athletes, military personnel, personal trainers, and new fitness enthusiasts can reap the benefits from this modular gym.
The NDY BXX is the flagship product for NOT DONE YET.
TRAIN WHERE YOU PLAY
With over a decade of training the highest level of amateur and professional athletes, Cory Schlesinger (Founder and President of NDY), found a disconnect with athletes and sport coaches in their view and intent in training for sport. 
Traditionally, the weight room is considered the headquarters for strength and conditioning, while the practice court/field is strictly for skill development and competition, thus the gray area where transferability lies, does not have a place of merit.  Because of this, Coach Schlesinger, found himself strategically moving weight room equipment (kettlebells, dumbbells, plyo boxes, etc) to where the athletes play their sport. 
With great success of implementing this strategy, the task became daunting, thus the need for innovation.
FULLY CUSTOMIZABLE
The BXX is a fully customizable unit that has multiple accessory options that clients can build-up, or down, based off of their needs and training style. Paint color, laser cutting, and color back drop are also fully customizable.  
THE MOST INNOVATIVE GYM ON THE MARKET
NDY has filled a market need by providing a high-quality, high-capacity, take-anywhere product that brings the intensity of strength training and the adaptability of a full gym, while being able to roll on wheels and travel absolutely anywhere.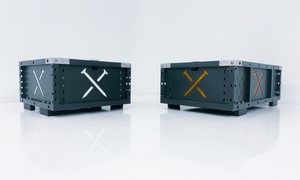 BXX & BXX MINI
The BXX Comes in 2 sizes to meet your needs.
Pre-Order Now
BXX ACCESSORIES
Create Your Custom BXX With a Variety of Accessory Add-Ons
Explore Accessories
CUSTOM LASER CUTTING
Make it your own with custom laser cutting & color backdrop options.
Pre-Order Now