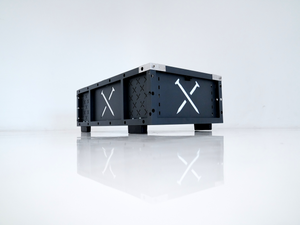 Dr. Shirine Gharib
Dr. Gharib earned her undergraduate studies in biology and psychology from Wayne State University in Detroit, MI. She received her doctorate from Southern California University of Health Sciences with an emphasis in Sports Medicine.
Over the years, Dr. Gharib has earned numerous certifications in Nutrition to aid in the development and advancements in health of athletes. She specializes in the rehabilitation of neuromusculoskeletal pain, sports injuries, head trauma, nutrition, and sports performance.

Dr. Gharib is constantly expanding her knowledge with research to help provide others with a scientific insight to sports performance. She has acquired experience working in pain management, tactical force training, and sport athletes ranging from youth to professional with the primary goal of educating patients and providing self-efficacy behavior.
Dr. Gharib provides customized rehabilitation and nutrition programs to improve athletic performance. Dr. Gharib has provided rehabilitation, programming, bloodwork, and nutrition services for athletes across the US. She has provided consulting services for professional athletes in the NFL, NFL combine, NHL, NBA, WBNA, and Team USA. Services include a wide array of consulting and building individual team support, prioritizing health, managing professional sport dynamics, managing expectations of careers, and providing resources of experts in the field. Working alongside leading experts in research and medicine, she strives to provide the highest level of care for her athletes both online and in person. Dr. Gharib aspires to be an industry leader in evidence-based practice in sports medicine and performance.
Cory Schlesinger
Cory Schlesinger is a world-class expert/coach in the world of Sports Performance. He has served as a Director of Performance for over 10 years at the highest level of collegiate athletics, and now entering his fourth season in the same capacity in the NBA.  
Coach Schlesinger has presented his knowledge and experience across all forms of media, as well as on-stage nationally and internationally.  

In his time, he has revolutionized In-Season Training for Team Sport athletes that is currently being adopted, practiced, and researched around the world.  With this evolution, Cory has put energy into spreading this model through online education.  

Outside of coaching, Schlesinger is an innovator and entrepreneur by founding NOT DONE YET Performance, where in collaboration with his wife (Dr. Shirine Gharib), plans on re-shaping fitness and high performance with one-of-a-kind strength equipment, along with world-class consultation with high-end clientele.   

In his history, he has trained multiple Olympic Gold Medalists, NFL, UFC, won a National Championship with Stanford Men's Golf, and served as a Sports Nutritionist for MLS's San Jose Earthquakes.  

With still being in the front-side of his coaching career, Cory wants to push the boundaries of what is traditionally known as "Sports Performance" and create new opportunities for Strength Coaches and all fitness experts alike.
Contact us
Please fill out the form below for inquires about partnerships, podcasts, services or products we offer!